Referrals & Recommendations

Cadworks has completed over 20 plan conversions for us. Their work has been prompt, complete and a very good value. They are great to work with during iterations and changes. I would highly recommend them.
Jim French
French Brothers Homes

The Softplan training courses offered by Robert helped our drafting team become more efficient in the program. Robert has also picked up the phone every time we had a question. His knowledge of Softplan has been a great technical resource for us.
Keith Sackett
Vice President Estimating
Carter Lumber
Robert is thorough and very knowledgeable of the Soft Plan program, of which I received training from him. He stays with me on every item until he is sure that I understand what the purpose of each function is. Anytime I have a question or problem, he never fails to give me a solution to it. And he makes it all fun. He would be a valuable asset to any company that uses his services.
David Jakubisin
Estimating/Drafting
Carter Lumber
For 21 years I was a reasonably successful home designer hand drawing all projects on vellum. Realizing the next step to growing my business meant drawing by computer design, I contacted Robert 'Bob' Browne to purchase Softplan.
The paradigm shift was not easy but Bob's assistance and encouragement made the transition less stressful. His knowledge of Softplan's powerful tools is vast.
He is a consummate professional, is never condescending and his patience even greater. I am always confident that I can call Bob anytime for help; he will stay on the phone with me until he feels confident that I have had all my questions answered, all my needs met. My phone battery will give up before Bob ever would!
I am currently using Soft plan 2012. The tremendous 3D capabilities are just one of the essential tools in gaining clients and showing them how their home will turn out throughout the entire design process. This software has changed the way I do business and the tireless hours that Bob has invested in me is a credit to my success.
Timothy Dick
Timothy Frank Dick Inc.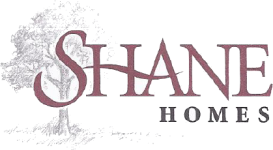 Robert Browne of Cadworks Consulting Inc. assisted Shane Homes Ltd. in implementing Softplan Ver. 2012. His assistance was critical in helping us achieve the substantial level of customization we required to match our drafting and construction requirements. I found Robert to be very knowledgeable not only in the use of Softplan but also in troubleshooting network issues which was a huge help to our IT administrator. His years of experience drawing with Softplan were very helpful in making me more productive and accurate with Softplan. I now feel I am far more skilled in using Softplan thanks to Robert. I would recommend Robert to anyone wishing to transition into Softplan without hesitation.
Damon Butz
Senior Architectural Technologist
Shane Homes
Thank you so much for the 3D drawings that you did for the addition project that we are doing. They really helped sell the project to our clients and we are starting work in July.
Elizabeth Sable
Project Manager/Interior Designer
Action Builders
Robert is an outstanding professional with substantially advanced knowledge in Softplan and computers in general. His ability to explain things in laymen terms laid the foundation for my personal success with Softplan. Looking back on nearly 10 years of being a daily Softplan user I recognize I would have been practically inept in my abilities if I had not taken advantage of the Softplan training/tech support offered by Cadworks Consulting. Robert takes the time to individually address and target your specific needs no matter if you are an individual or large company. If you are seeking to improve your productivity or just beginning your Softplan journey I would without hesitation highly recommend you call Cadworks Consulting. I am glad I did. Thanks again Robert for your patience and continued support over the years. You and the software/training/support offered are a rarity in this industry. Cadworks Consulting has been and will continue to be an allied part of my success.
Ivan Reed
Reed Design Services