Live Personal Demo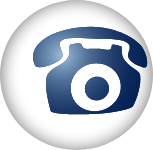 It is now possible to do a live, on-line demonstration!
Online Demonstration instructions:
You will need a high speed internet connection and a FreeConferenceCall.com invitation from us, a separate telephone line so we can talk, and you will be able to watch SoftPlan work while you see it on your screen.
Call 330-678-6785
Send your e-mail address to: rbrowne@cadworksinc.com and I will reply with an invitation for a scheduled time that is convenient for you.
When you click on the invitation, FreeConferenceCall.com will download a cookie and a small amount of software to your computer to allow this session to occur.
When the session starts you will be looking at my computer screen and I can show you what SoftPlan does.
The demonstration may take up to two hours, but that is dependent on you, and the amount of information you require.
Please note:
This demonstration time is only available for customers within Cadworks Consulting, Inc. dealer's area, which is Ohio and Western Pennsylvania.